President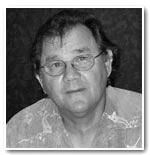 Elmo E. Pecot, Jr. is President and CEO of Commodore Transportation, Inc. Elmo recognized the port of New Orleans needed a driver service to assist the numerous vessels and Railroad personnel in Southeast Louisiana. He established relations with a few brokers in 1976. He also recognized that his transportation was vulnerable because he had very small customer base. Over the past 35 years he has looked to expand this customer base.
Prior to opening Commodore, Elmo worked for Atlas Insurance Company. He managed a crew of 10 salesman. Their territory covered Orleans and Jefferson Parishes. He demonstrated the ability to manage large groups of people who were spread out over a large trade area.
Currently Commodore has 10 full time drivers and 7 part time drivers. Commodore has 18 vehicles and three trailers and one fork lift. Drivers are instructed to be Alert, Courteous, and Educated. Elmo employs the ACE System. His drivers understand that safety comes first.
Elmo Pecot, Jr. born 08/27/42 and has been married for 43 years. He has three children. He graduated from Nicholes High School. He attended Delgado for two years. He has completed Dale Carnegie Course.
Elmo has been working with the South Louisiana public for 38 years. He knows this trade area and people very well.
Vice President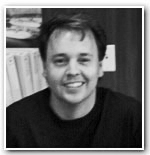 Elmo E. Pecot, III Graduated from Southeastern Louisiana University in May of 1990 with a Degree in Bachelor of Science in Biology.
Started working full time for Commodore Transportation, Inc. in June of 1990. Responsibilities started as a Computer Operator in managing all computerized billing systems using various programs such as Microsoft Access, Quattro Pro, Excel, Word Perfect, and Quick Books Pro Deluxe for Windows. Wrote various programs for billing and inbound-outbound vessel report using software application programs such as Dbase IV and Microsoft Access.
Dispatch jobs for all drivers and schedule employees work weeks. Also, transport crew and equipment to designated locations throughout the New Orleans Metropolitan Area. Vast experience with the rules and regulations for clearing crewman with US Immigrations and bonded spare parts for US Customs.
Wrote several business proposals for jobs and bids for various companies. Manage payroll for employees and all accounting reports. Train and educate employees and new hires with company policies and all safety Issues.